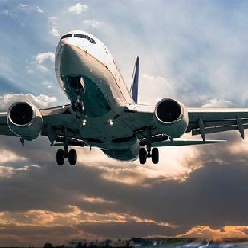 WOODWARD SCHOLARSHIP FOR ENGINEERING | Chris Fawzy, President, Woodward Charitable Trust
Scholarship Contact: Chris Fawzy, President of the Woodward Charitable Trust
In 2007, understanding the need for more engineers in the Rockford area, Woodward partnered with the Rock Valley College Foundation to create this scholarship to encourage our community's best and brightest to remain in Rockford by attending the Northern Illinois University at RVC Engineering Program.
WOODWARD, INC.
Woodward, Inc. was founded in 1870 in Loves Park, IL as the Woodward Governor Company after Amos Woodward invented and patented a better, faster, more efficient water wheel governor. Thirty years later, the company expanded when his son, Elmer, patented the first successful mechanical compensating governor for hydraulic turbines. In 1933, Woodward became more diversified by expanding its product line to include diesel engine controls. The company entered the Aerospace market in 1933 when Elmer Woodward invented the first successful variable-pitch aircraft propeller.
Woodward governors followed the rapid advancement of diesel engine applications for railroads, maritime and electrical generation in many fields. The advent of gas turbine engines for aircraft and industrial uses offered more opportunities for Woodward's fuel control systems. Today, almost all aircraft use Woodward products.