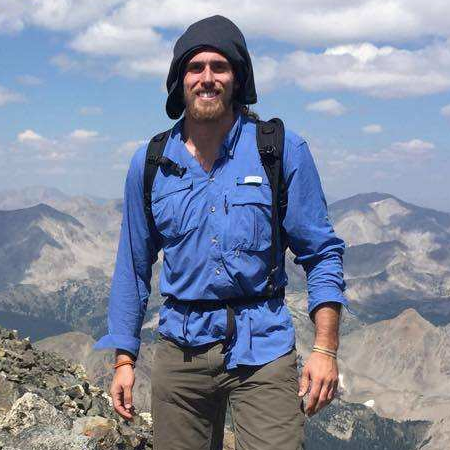 CHASE SHOTT MEMORIAL SCHOLARSHIP | Kathy Shott
Contact: Mrs. Kathy Shott
Established in memory of Chase Shott by his mother, Kathy Shott, and others who knew and loved Chase and wanted to continue his beautiful legacy of love by aiding future students of Bodycraft Wellness & Massage Center and Rock Valley College's 600 Hour Massage Therapy Program through the named scholarship established through the Rock Valley College Foundation. The Chase Shott Memorial Scholarship is available to give a helping hand for equipment, books or extra classes that may be required over and above the tuition costs.
CHASE ALEXANDER SHOTT – July 5, 1991 – October 18, 2017
Chase was born on his Dad's birthday, July 5, 1991. He was an active and friendly kid. His friends from childhood, and all those made throughout his life, were still his friends. His philosophy of life was to love all living things and promote peace. In his own words "I stand in awe of the blessings given".
Along his journey, Chase graduated from Concordia Lutheran School, Rockford Lutheran High School, Rock Valley College, Northern Illinois University, and finally Bodycraft Wellness/Rock Valley College Massage Therapy Program. Although he was able to skate through high school with a B average, when he hit the college years he had decided to apply himself. He set his goals of training and health and graduated with an A average from that time forward.
Not only did Chase follow the regular curriculum for his studies, but took it upon himself to do independent studying for the information he wanted to apply to his future career. The importance of that extra knowledge set him apart from the students simply following along. If a client was not responding to his training or massage techniques, Chase would delve into their problems and develop a new therapy to benefit them.During his year enrolled in the Massage Therapy schooling and internship, he had a steady stream of willing friends and training clients who were eager to feel his healing touch.
Chase loved to live. He was one who would dream it, then do it. He made several trips to Colorado to camp and hike and climb. He did a Grand Canyon hiking trip in Arizona. He was in awe of God's beauty in nature and reveled in it.
Chase was an Eagle Scout, completed a Tough Mudder competition, a Spartan Race and two fundraisers for Hustle up the Hancock through Northpointe Wellness Center where he worked.
Chase had planned a 2 month solo journey out west after his graduation from Bodycraft. He had hiked and camped throughout the Badlands in South Dakota near Devil's Tower in Wyoming and had made it to the Beartooth Mountains in Montana.On October 18, Chase was making a climb above Mystic Lake when a sudden change in weather conditions caused him to have a fatal fall.