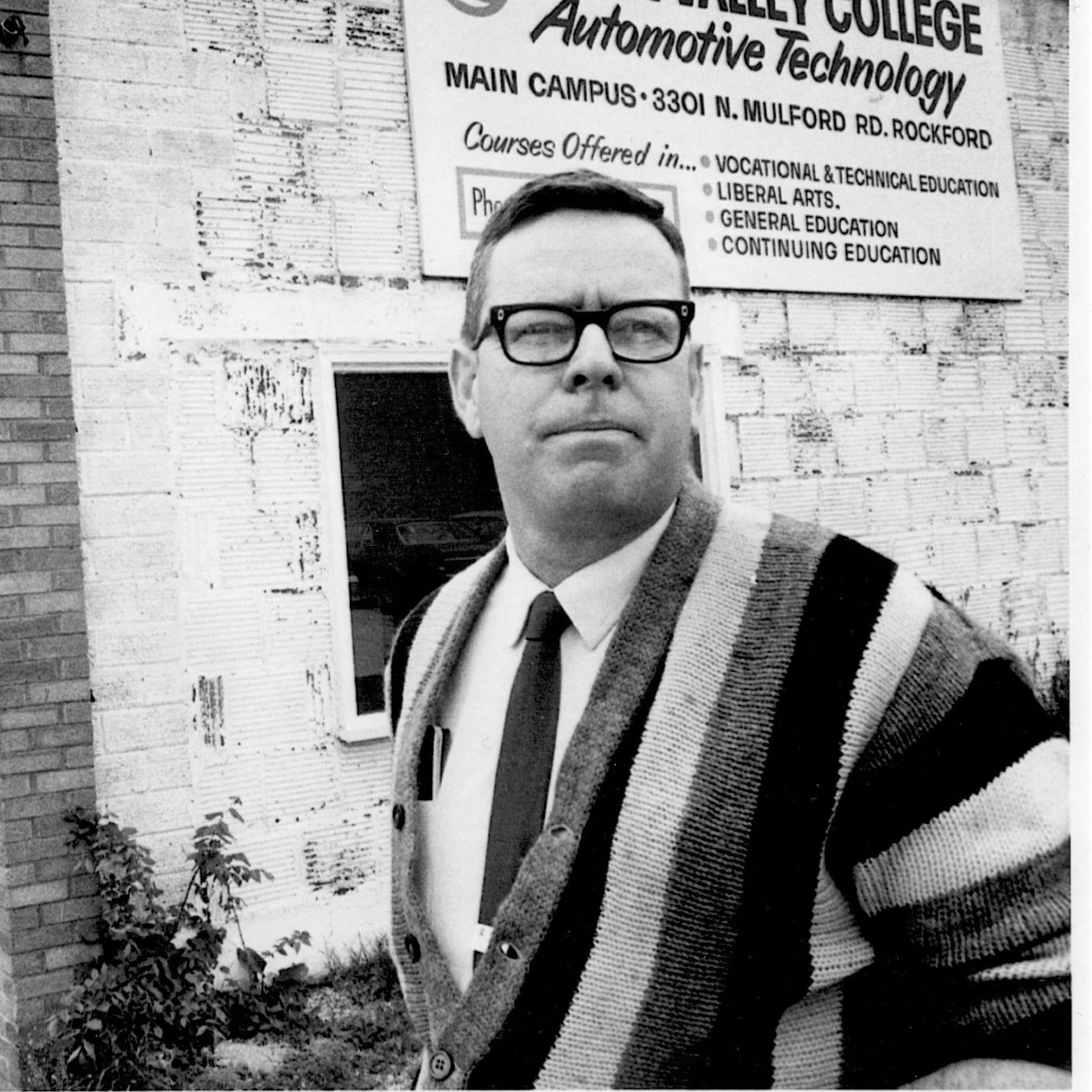 ALBERT S. WRATE MEMORIAL SCHOLARSHIP | Ruth Wrate & Sandy and Chris Wrate
Donor Contacts: Mrs. Ruth Wrate and Mr. and Mrs. Christopher Wrate
Created in memory of Bert by the Wrate family, and funded by his wife Ruth, his daughter Teri (Paul) Baits, his son Chris (Sandy) Wrate, many family friends and former students.
ALBERT "Bert" S. WRATE March 7, 1930 – January 5, 2006
Bert was a Belvidere native. He received his undergraduate degree from the University of Wyoming. After serving in the Army, he earned his master's degree from Northern Illinois University. After 10 years teaching automotive courses at East High School, Bert left to launch the Automotive program at RVC. He served within the program from its start in 1967 to 1989 (22 years).
Bert served during the Korean conflict in the U.S. Army's 265th Field Artillery Battalion in Germany. He was a life member of the Belvidere Masonic Lodge and the VFW, an active member of the Automotive Services Association, an avid golfer, and loved to travel.